What's a Cinch protection plan?
An affordable, award-winning home warranty that helps control the costs of appliance and system breakdowns. Backed by a 180-day guarantee.
Introducing Cinch On-Demand
No protection plan?
No problem.
Instantly schedule an appliance repair with one of our pre-screened, local service pros, starting at just $79. Now serving select markets.
How our plans work
Request. Repair. Relax.
Step 1
Request service if something breaks down.
Step 2
We send a verified service pro to fix it.
Step 3
Life is good again.
What our customers say...
Extremely knowledgeable
Representative was extremely knowledgeable. She patiently addressed my concerns. The excellent customer service was instrumental in my decision to purchase a policy, and canceling my previous warranty policy.
Rebecca J.
Jersey City, NJ
Subscribes to:
Built-in Systems Plan
Respond quickly
They're pretty responsive. Submitting claims has not been a problem. They respond really quickly. I would definitely recommend them. In fact, I have!
Wesley T.
Tulsa, OK
Subscribes to:
Complete Home Plan
Simple and straightforward
We've always had good service. Every time, it has been simple and straightforward. It's a very reassuring feeling. I'm totally confident with what the company does and how they do it.
Larry R.
Marquette Heights, IL
Subscribes to:
Complete Home Plan
Excellent experience
My experience has been excellent. I had a claim on a Sunday afternoon for our air conditioner. I had a call from the service company Monday morning. They told me they could be at my place in 20 minutes. It can't get any better than that.
Dennis T.
St. Petersburg, FL
Subscribes to:
Complete Home Plan
Fantastic customer service
They've always given us fantastic customer service and have been very affordable. We got a great value for the money. I like filing claims online...it's very straightforward.
Amanda L.
Raleigh, NC
Subscribes to:
Complete Home Plan
Amazing work
I've loved it. It's coming in so handy. I recently had a claim with my washer, and they replaced the pump. The contractor was polite and friendly. They came on schedule. Overall, the contractor's quality of work was amazing.
Jennetta W.
Tucson, AZ
Subscribes to:
Complete Home Plan
It's easy to get help when you need it
When you have a Cinch plan, you can use My Account to schedule repairs online in under two minutes. Anytime, anywhere, on any device.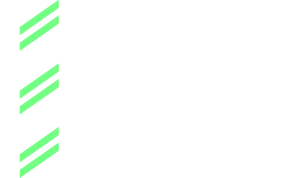 Ready to get started?
Discover the difference of home warranties, made easy. Start protecting your home today.
Get a quote