A fresh approach to home protection
Home appliance
warranty coverage
Why do I need a Cinch
appliance warranty?
Without a Cinch appliance warranty, you could be paying full price for appliance repairs and replacements.* The Appliance warranty plan starts as low $30.99 per month.†
Clothes Washer and Dryer
Repairs or replacements can cost up to
$1,375

Featured customer reviews
Easy process
"The customer service of Cinch was nice, quick and knowledgeable. It was an easy process when I submitted a claim at the end of February. A guy came in the next day and took a look at the refrigerator and then told us that our cooling system was not functioning the way it was supposed to be. He ordered us a part and gave us two weeks for when he would be back to install the part. Came back in two weeks and installed the parts and left."
Rose
Virginia
Good, quality professionals
"The quick turnaround times have been very nice with Cinch. I put in a claim for the icemaker in our refrigerator. I did it on either a Saturday or Sunday and I heard from them on Monday. A contractor came out the next day, identified what was needed and what were the parts. They were very professional and did what they needed to do. From the time I filed the claim until everything was done and wrapped up, it was a week or less, which was very quick, especially sometimes these things can extend out for a while. I would definitely recommend and tell others that they hire good quality professionals. The timeliness is very effective and convenient too. They work with your schedule."
Anthony
Maryland
Work was amazing
"The guy who came for the microwave and did the work was amazing. He was very humble. The motor failed and he put a new motor in front of me. One of the parts was not there with him, so he had to go and get it, and then came the next day morning and fixed it."
Balvinder
Virginia
Would recommend them to a friend
"I have had great results from Cinch and I would recommend them to a friend. I had a claim for the clothes dryer and when the tech came, it started working again. But he was able to find out that it does that when the motor is getting ready to go out. So, he was able to explain to us that it was the motor. When it starts going out, sometimes the dryer doesn't work. And then you try to use it again, and it starts working again. So, Cinch took that information and took care of my dryer. They were quick. The only thing I had to wait for was the new motor that was installed to come in. But it came within a week."
Nelson
New Jersey
What is an appliance warranty?
It's tough to stick to your budget when you suddenly need a new dishwasher, refrigerator or dryer. For an affordable monthly fee, appliance warranty coverage2 can help keep your home running strong, even when you need repairs or replacements. An appliance warranty is a great way to plan ahead and enjoy peace of mind. That peace comes from knowing that if you ever need to repair or replace your appliances, service pros have you covered.



2All plans are subject to terms, conditions and limitations in your service plan agreement. Deductible due at time of service call. Non-covered charges may apply to certain repairs and replacements.
Coverage and pricing may vary by state. Sales tax may apply. Pricing varies by state; subject to sales taxes where applicable.
Why choose an appliance warranty?
Appliance warranties are a cost-effective way to extend your investment into the essential appliances that make your day-to-day life easier. Most major appliances are sold with limited warranties. Why not get the most service possible out of each of them?

When any of your home's major appliances need service, Cinch's experienced and skilled service pros will respond as quickly as possible to get your home's appliances back into action.

You can rely on Cinch for award-winning service. With our 180-day workmanship guarantee, thousands of service providers with four decades of experience and over 1 million claims serviced, your home's critical components are safe with Cinch.
Find a plan that
matches your needs
Cinch offers three different warranty plans: Appliances, Built-in Systems and Complete Home. Compare each plan to see if an appliance warranty is right for you.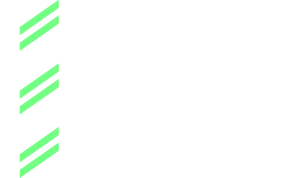 Ready to get started?
Start protecting your major appliances today and avoid getting stuck with budget-busting repair and replacement bills. Discover the peace of mind that comes with a home warranty!
Get your quote now