A fresh approach to home protection
Home systems
warranty coverage
Why do I need a Cinch
built-in systems warranty?
Without a home warranty, you could be paying high prices for your heating, cooling, plumbing, electrical or other built-in systems repairs and replacements.* The Built-in System plan starts as low $35.99 per month.†
Heating
Repairs or replacements can cost up to
$4,645

Our favorite customer reviews
Techs were great
"The service of Cinch has been great. My claims process for the upstairs heating unit went really well. The techs were great. They fixed it the same day I made an appointment."
Michael
Arkansas
Quick turnaround time
"The ease of claims, customer service, quality of work, and quick turnaround time, it's been all good with Cinch. The people that have been contracted have always done good work. For the furnace repair, they tried to see if they could repair it first. But they couldn't and then put in the request to have it replaced, and had my furnace replaced. It was accepted right away. They did everything well. They did what they said were gonna do, they came back and did a second inspection before the actual city came in to do a final inspection and made sure electrical was installed correctly and everything is new."
Therese
Minnesota
Very satisfied
"I thought there was an electrical panel issue. When the electrician came out, there was nothing wrong with it, but he showed me how to operate it. I thought I knew, but I didn't. Overall, I've been a very satisfied customer. The $100 fee regardless of what's going on and having a professional to come out and address it is more than worth it to me."
Jerome
Maryland
Enjoy the warranty
"Our AC isn't cooling down, and the repairmen have been to our house twice, but they still can't figure out what's wrong with the unit. Cinch and all the technicians have been great though. The first one was recommended by our neighbor and the second one was sent to us through Cinch. The third one is good as well. He's punctual, shows up professionally, and he's doing his best to figure out what's wrong with our AC unit. He's not done with the job yet, and he said he will be back this Thursday. Overall, we enjoy the warranty a lot. We even recommended a friend to get Cinch."
Lia
Florida
Pleased with Cinch
"I've been pleased with Cinch. Cinch took over my previous home warranty a year ago and now I get results and assignments to other vendors more quickly than I did with my previous home warranty group. I had an air conditioner claim last year and an issue with the hot water heater about a month ago. I placed the claim online and I had immediate feedback on who would be calling. The vendors that I worked with reached out right away to set up a time to come out and look at everything. The techs were both great. After the service call had been made and everything was taken care of, Cinch sent a text message, asking if the tech showed up, if I was satisfied, and if I needed anything else. So that was something I didn't have before."
Rebecca
Missouri
What is a built-in systems warranty?
Like our appliance plan, a built-in systems warranty from Cinch is designed to cover the cost of most repairs (or even replacements) you may need, all for a budget-friendly monthly fee. When compared to the Appliance plan, a built-in systems warranty only covers2 essential systems within your home. Built-in systems include anything from HVAC, plumbing to garage door openers and many other built-in systems.



2All plans are subject to terms, conditions and limitations in your service plan agreement. Deductible due at time of service call. Non-covered charges may apply to certain repairs and replacements.
Coverage and pricing may vary by state. Sales tax may apply. Pricing varies by state; subject to sales taxes where applicable.
Why choose a
built-in systems warranty?
Complex, expensive systems keep your home running comfortably and efficiently, but without a home warranty there's a gap in your system's protection. Unfortunately, this gap means that whenever an essential home system requires service or replacement, you're on the hook for the costs.

Cinch can fill this gap by offering ongoing coverage, so that when a critical system in your home breaks down and needs service, you're covered. No surprise bills. No busting the budget for a new sump pump, toilet or water heater. Cinch offers a 180-day workmanship guarantee plus a team of thousands of seasoned service providers with four decades of experience and the ability to join our growing family of satisfied customers.


Find a plan that
works for your home
We offer three home warranty plans: Appliances, Built-in Systems and Complete Home. Review each plan to see if a built-in systems warranty is right for you and your home.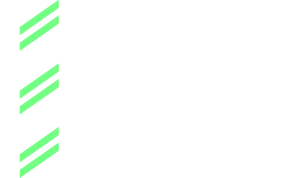 Let's get started today!
Start protecting your major built-in systems today and discover the peace of mind and savings that comes with having a systems warranty plan.
Start your quote now