A fresh approach to home protection
Complete home
warranty coverage
Why do I need a Cinch
complete home warranty?
Without a home warranty, you could be paying too much to repair or replace* your kitchen appliances and heating, cooling, plumbing or electrical built-in systems. The Complete Home plan starts as low $44.99 per month.†
Air Conditioner
Repairs or replacements can cost up to
$5,648

Real stories, real customers
Good experience
"Every time I submitted a claim, I had a good experience. I usually receive a response within 24 to 48 hours. Cinch has chosen to use reliable companies 'cause I've never had a problem with any of the companies that have serviced me."
Latrice
Maryland
Very professional and got the job done
"Every time we've called Cinch, we've got a response from somebody. For our refrigerator claim, the tech was very professional and got the job done. When he looked, it was exactly what it was. He was very conscious of doing any damage to the floor. I was very happy with that one. I also had a claim for the dryer and washing machine. As far as the technicians, the ones Cinch sends out seem knowledgeable. They get the job done and the appliances are working like they're supposed to."
Bennett
Virginia
Price was right
"I've been happy with Cinch. Their price was right. If they can fix my appliance for "X," fine. If they can't and replace it, then it doesn't cost me anything but the service fee. It's a no-brainer for me. I've had to file a couple of claims and they were quick. I just call in and go online, let them know what's up. If they've got any questions, they call me. If not, they send a service person, send me information then I will call whomever they said so that I can arrange for a proper time for them to come, and they show up and I don't have to sign anything as they're leaving."
Henry
Indiana
Been with Cinch about 15 years
"All my neighbors have tried other warranty places and all had failures with them. We've been with Cinch about 15 years and we have never had one issue. They did perfect on the pool claim. It was handled within 24 hours. They didn't have any people in our area. We hired a local pool place, put it in, and they sent the money. However, a contractor has been there three times trying to fix the stove. The guy that came out thinks that they'd have to replace it but they haven't made a decision on it yet."
Edward
North Carolina
Money well spent
"I like the service with Cinch. Whenever I call, I'm able to get a tech out to my house within a couple of days. I haven't spent a whole lot of money out of pocket. The technicians that I've had for my issues have all been very knowledgeable. I love Cinch. It's money well spent. Whatever it costs a year, it's worth it for me."
Lisa
Wisconsin
What is a complete home warranty?
Our most popular plan, the complete home warranty from Cinch covers not only your home's appliances but also its built-in systems. The most comprehensive plan we offer, a complete home plan provides complete confidence in the systems and appliances you rely on daily. With this warranty, you can rest assured that you'll be covered2 when your major appliance or system needs service or replacement, with no surprises.



2All plans are subject to terms, conditions and limitations in your service plan agreement. Deductible due at time of service call. Non-covered charges may apply to certain repairs and replacements.
Coverage and pricing may vary by state. Sales tax may apply. Pricing varies by state; subject to sales taxes where applicable.
Why choose a Cinch
complete home warranty?
A complete home warranty from Cinch Home Services is your complete coverage solution. This plan allows you to stay within your budget and avoid the shock of a major appliance or system replacement or repair charge. Instead, you can count on simple, affordable monthly payments. If you're not a DIY gearhead or a professional appliance and/or systems technician, you may prefer to leave it to the experts while keeping your monthly expenses on an even keel.

Why not choose a single solution that checks every box all at once? With a complete home warranty from Cinch, you will be backed by our 180-day workmanship guarantee and have access to thousands of seasoned service providers with four decades of experience. Plus, with over 1 million claims serviced, you will be joining our growing family of satisfied customers.


Find a warranty that
that is right for you
Cinch has three protection plans: Appliances, Built-in Systems and Complete Home. Compare each plan to see if a complete home warranty is the best fit for your home.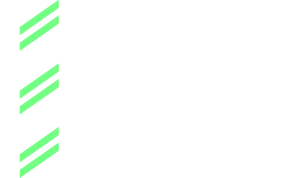 No more waiting, get started today!
It's a fact: your appliances and systems are being used every day leading to potential breakdowns. Discover the peace of mind and protection that comes with enrolling in a Cinch complete home warranty.
Start your quote