How to Find the Best Home Warranty Company for You

What is covered in this article:
This content is brought to you by the industry experts at Cinch Home Services to help you find the right home or appliance warranty for you. Like many others we hope you choose Cinch, but more importantly we want to help you make the best decision for you when it comes to protecting your finances and your home.
Anchor tag for home warranty company
How to find the best home warranty company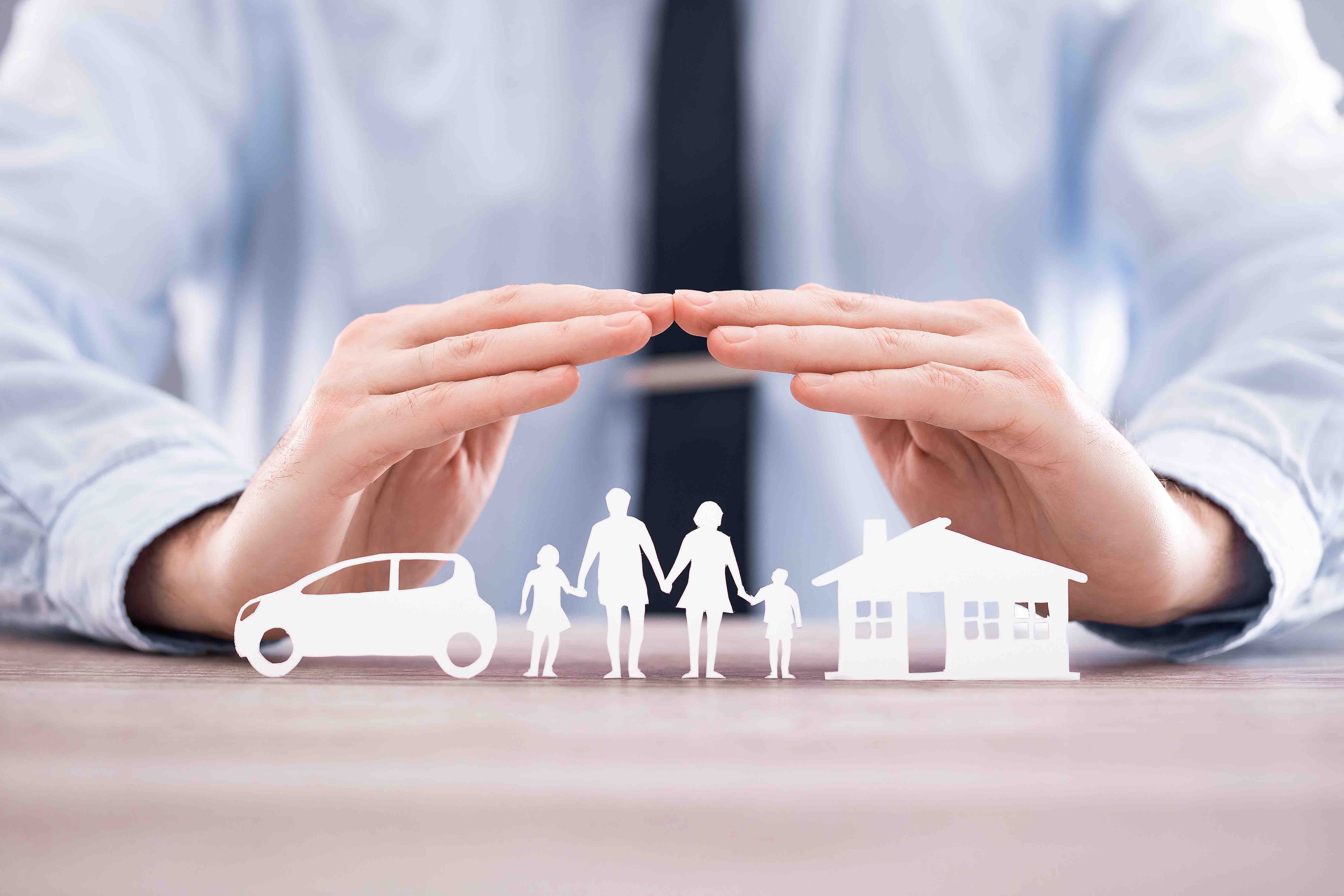 There's a lot to think about when it comes to home ownership. From real estate agents to home insurance policies, you'll likely do a ton of research before deciding on an option that makes the most sense for your needs. The same can be said when choosing your own plan with a home warranty company.
A home warranty is a protection plan for your home's major appliances and systems. It's a service contract purchased and renewed every year to help homeowners manage unexpected repair or replacement costs. At the time of service, the homeowner pays a deductible that may be applied toward the cost of the covered repair or replacement. This deductible is determined by the home warranty plan that the homeowner chooses.
Home buyers and sellers, in particular, rely on warranties when something breaks down in their home from normal wear and tear. But with so many choices on the market, it can be tricky to choose a home warranty company to place your trust.
It's important to review multiple companies and policies when looking for the best home warranty plan for your budget and needs. There are several factors to keep in mind, such as the company's qualifications and offerings and where you reside (coverage options in California, for instance, might not be the same as in Florida).
Let's dive into the details of assessing home warranty companies so that you can learn how to tell if a company is reputable and if it has the right options for you.
What are the home warranty company's plan options?
When narrowing down your list of top picks regarding finding a home warranty company, one of the first steps is to review the company's plan options. Every home and homeowner are unique, and a company's offerings should reflect this fact. A company that offers different plans shows flexibility and a willingness to accommodate individual needs. A basic home warranty plan helps cover the repair or replacement of parts for major appliances, such as:
Clothes Dryers
Clothes Washers
Cooktops
Dishwashers
Food Centers (Built-in)
Freestanding Ice Makers
Microwaves (Built-in)
Range Exhaust Hoods
Ranges
Refrigerators
Trash Compactors (Built-in)
Wall Ovens
Many companies also have a basic systems plan. A complete home warranty plan, also known as a comprehensive plan or combo plan, covers all of your home's eligible appliances plus built-in systems, such as:
Air Conditioning Including Ductwork
Electrical Systems
Heating System Including Ductwork
HVAC Systems/Ductwork
Plumbing System
Smoke Detectors
Sump Pump
Water Dispensers
Water Heaters
Whirlpool/Jetted Tubs (Built-in)
Are the warranty plan options easy to understand?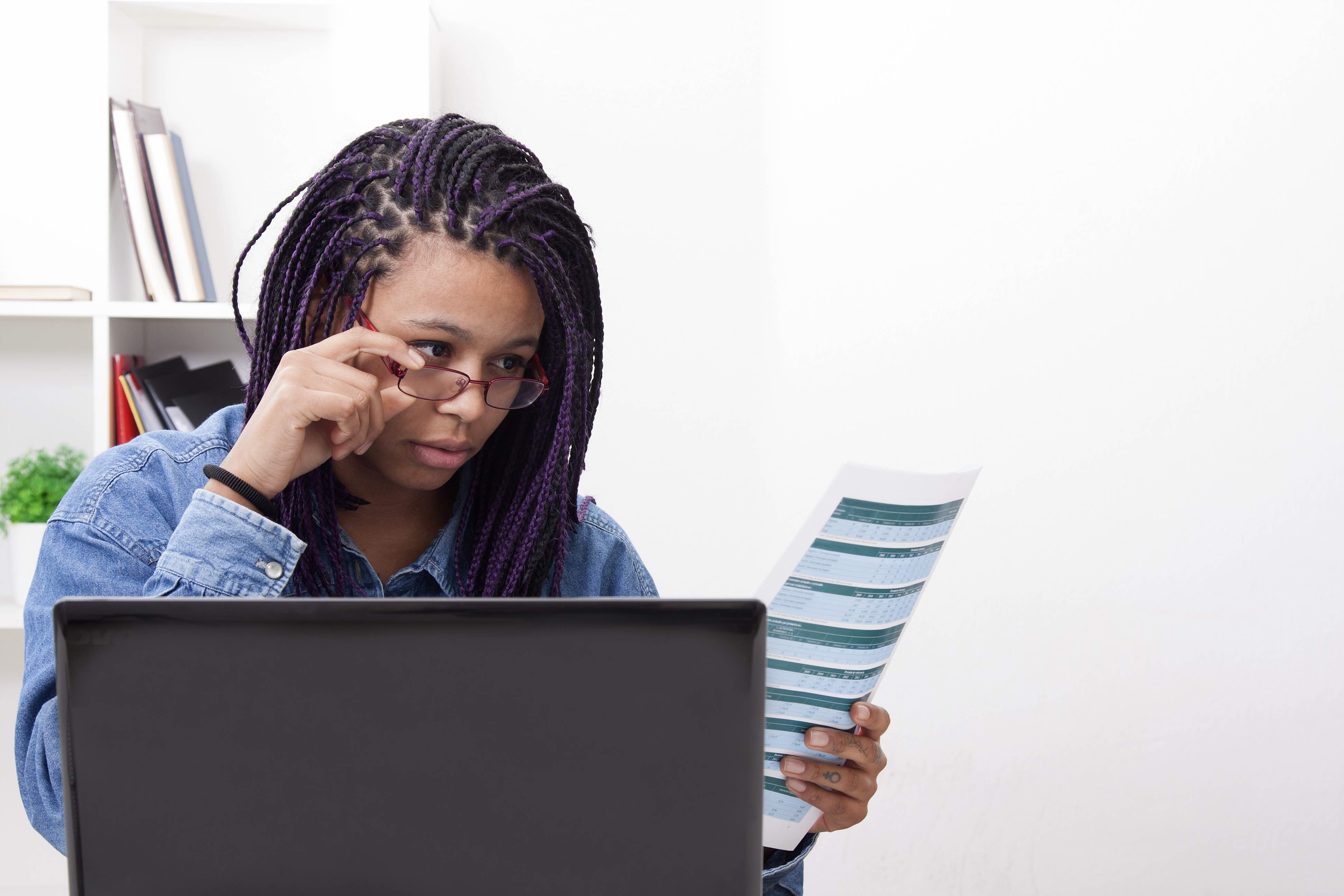 The top home warranty companies are open about their plan options and communicate in plain, easy-to-understand language. They're upfront about important details like optional coverage and don't try to hide things in the fine print. Make sure the company clearly states:
Optional coverage and add-ons
Company reviews
Covered home appliances
Covered home systems
Deductibles
Guarantees
Home inspection requirements
Pricing
Service fees
Cinch Home Services offers three home protection plans with clear pricing of our monthly premiums, which vary by geographic region. Our basic plan starts at only $30.99 per month. With flexible payment options, customers can choose to pay in full or make affordable monthly payments.

Whether you have a new home or an older home, you can rely on Cinch for top home warranty coverage. We never require a home inspection to qualify for a warranty to cover systems or major appliances after their manufacturer's warranty has expired. There's even a sample of a home service agreement on our website.
Does the home warranty company have an established network of service professionals?
Homeowners sometimes struggle to find qualified service providers who they can trust to show up and do the job right. Your home warranty company should have access to the top service professionals in your area. An established network of experts ensures you'll receive timely, quality service when faced with a major appliance or system breakdown. The company should also hold the service providers to high standards to ensure they'll meet all your needs.
Cinch makes home protection and repairs easier than ever. We believe it should be simple for you to get the help you need at a price you can afford. Our nationwide network of service pros, who we've already vetted for you, ensure your repairs get done right. Getting things back up and running as quickly as possible is as important to us as it is to you.
Does the warranty company have a workmanship guarantee?
When home repairs are necessary, you want to be sure they get properly fixed the first time. Repeatedly repairing the same major appliance or system is costly and might be necessary through no fault of your own. A workmanship guarantee is an important feature of a home warranty plan. It ensures that if the same problem persists, the warranty company will take care of it at no extra cost.
Cinch offers an industry-leading 180-day workmanship guarantee so that you can be sure that we will fix your covered repair for good while only paying the deductible once. Every Cinch home protection plan includes this guaranteed service benefit and protection for "unknown pre-existing conditions," discounts on new appliances and rust and corrosion coverage.
Does the home warranty company have an easy online service portal?
Stress levels run high when a major system like your air conditioning or a major appliance breaks down. The last thing you want is to waste time jumping through hoops to get the problem fixed. A user-friendly online service portal makes it easy to quickly request repairs and service from your home warranty provider. The service portal should also show covered items in your home protection plan.
Every Cinch customer has access to a digital dashboard so that they can easily tell us what's wrong and pick a service appointment. We'll then collect a service call fee upfront at the time of the service request, which may be applied toward the cost of the covered repair or replacement. Depending on how much you choose to pay each month, you can expect a lower or higher deductible.
We've made it possible for you to access the Cinch online portal from your phone to request 24/7 service. Your digital dashboard lets you see what your plan covers at a glance and helps you stay on top of payments and other things related to your account. The Cinch service portal provides homeowners with peace of mind that help is just a few clicks away.
What do reviews say about the home warranty company?
You don't have to take the company's word for it that they're a great business you can trust. You can read reviews about most home warranty companies online. Customer reviews help you get a better picture of how the company treats others. Do they deliver on their promises, or do they disappoint? Are their coverage options as good as they say?
Reviews from homeowners who have used the company's services allow you to hear the good and bad about them. See firsthand how Cinch treats its customers. Check out the Cinch review page.
Discover why Cinch is leading the way in home warranty coverage
From choosing a lender to a homeowners insurance policy, there's a lot that goes into securing a home. We're here to offer peace of mind through our home warranty plans.
Cinch consistently strives to meet the standards mentioned above to be America's best home warranty company. From garage door openers to garbage disposals, our comprehensive coverage protects the parts of over 25 major home appliances and systems. Our honest reviews by customers from California to Florida prove you can rely on us for excellent home warranty services nationwide.
Are you ready to find the best home protection plan for you? Contact Cinch Home Services to get an instant quote and see what home warranty offers are available today.
How to find the best home appliance warranties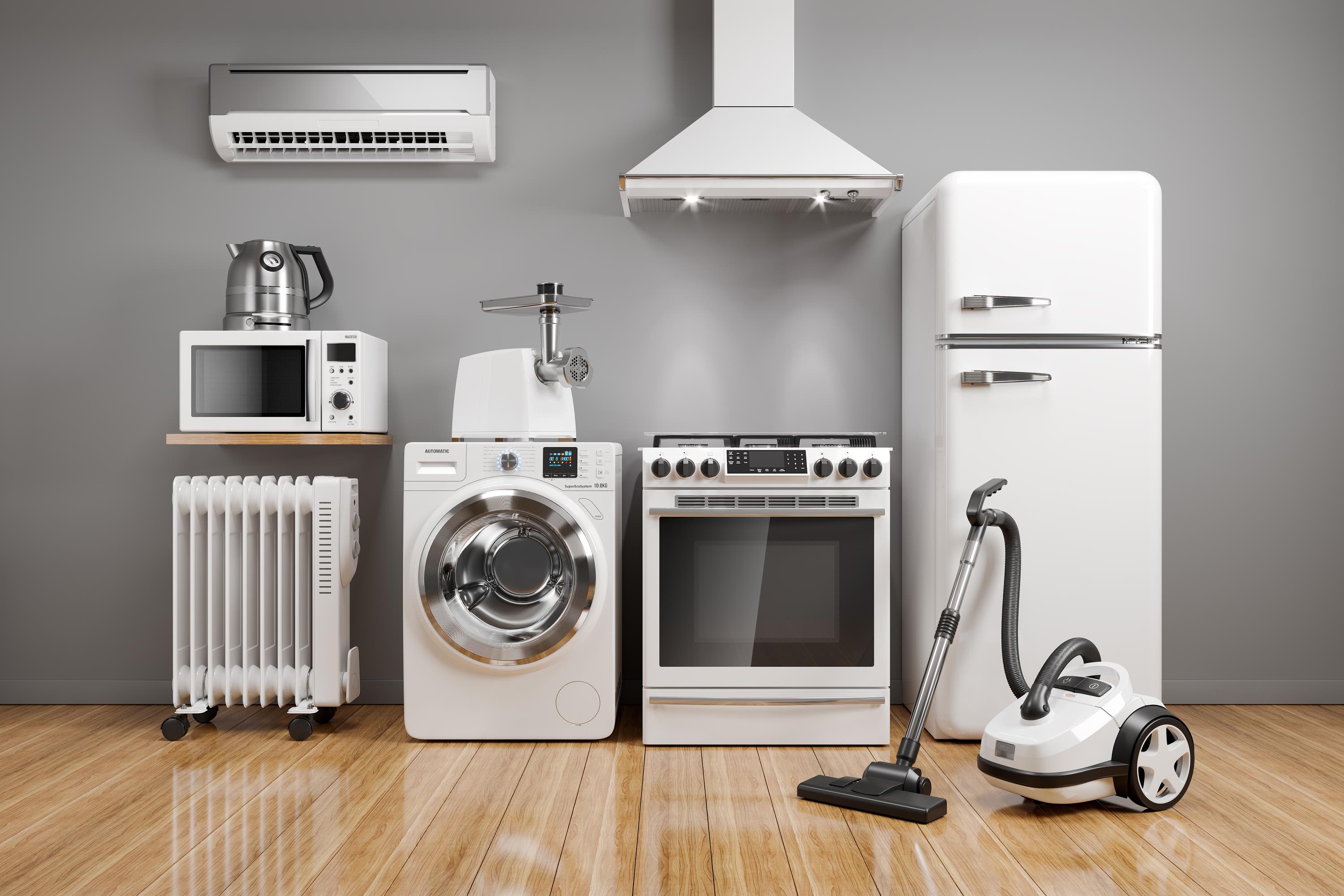 Your home appliances are essential to your happiness and comfort. Imagine having to live without your air fryer, dishwasher, washer, and dryer and all of the things that make life easier and more enjoyable. When shopping for appliances for your home, you may consider the price and the special features of each one before deciding. However, it is essential that you remember to prioritize seeking one of the best home appliance warranties as well. Simply put, having one of the best appliance warranties gives you peace of mind that if one of your appliances stops working, you'll be able to get it replaced.
However, you have options. Even without the best appliance warranty on your appliances, there's still a way you can avoid costly repairs. With home warranty protection from a company like us here at Cinch Home Services, you'll know who to call when your appliances break down by securing the best extended warranty for appliances along with quality home protection. Not only will you be able to choose a plan that works with your budget, but for a low monthly fee, you'll have a network of experts standing by to take care of you. At Cinch, we shine as an alternative when finding one of the best appliance warranty companies. It's time to be smart and take matters into your own hands.
Related article:
Does a home warranty cover appliances?
How to find the best refrigerator warranty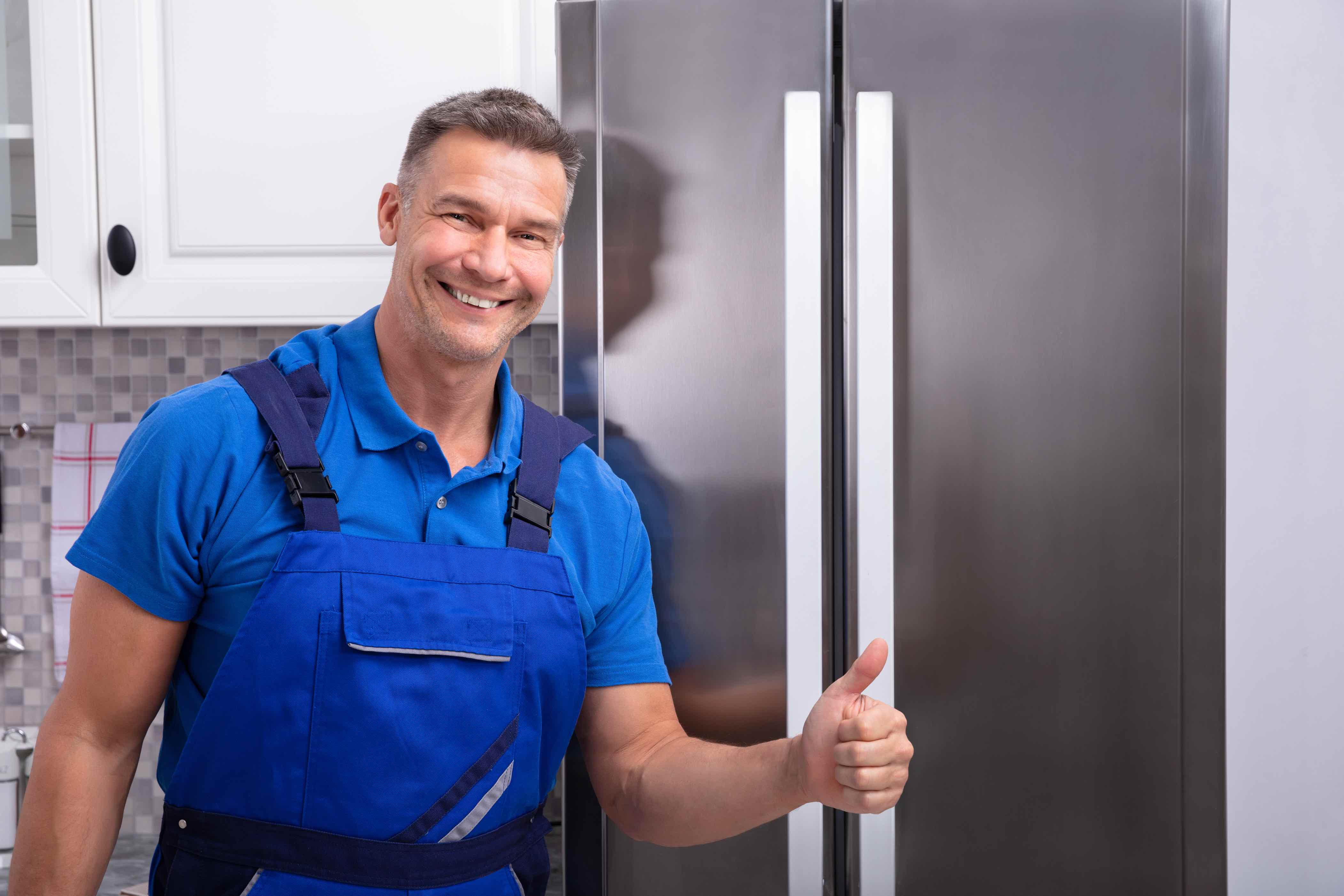 How many times per day do you go in your refrigerator? Whether you have a clear purpose of what you're looking for or you're just bored and hungry, there's no denying the fact that the refrigerator is part of our everyday lives. If you're in the market for a new refrigerator, you'll quickly realize that there are tons of refrigerator brands for you to choose from.
As you begin your search for the best refrigerator warranty, do yourself a favor and shop around. Start by having a clear understanding of what a typical refrigerator warranty looks like. Most commonly, major brands usually offer a 1-year limited warranty.
If you decide that even the best warranty on refrigerators isn't enough, do yourself a favor and extend your protection with a company like us here at Cinch Home Services. We are a home warranty company that allows you to choose a plan that fits your needs and budget. For a monthly fee, you can have peace of mind that if your refrigerator stops working, you can get it fixed or repaired quickly without coming out of pocket for a major purchase. Be smart and avoid the stress that comes with a broken refrigerator and having to replace spoiled food as well.
Related articles:
Does a home warranty cover your refrigerator?
Is it worth repairing a 10-year-old refrigerator?
Which brand is best for a refrigerator?
How to find the best dishwasher warranty
For most of us, the dishwasher is one of our favorite time saving appliances. If your household is like mine, you probably try to max out the space usage before running your dishwasher. What you probably didn't know is that using a properly functioning dishwasher not only saves you time but can also save up to 100 gallons of water per year over hand washing dishes.
With this in mind, it is even more important to make sure that your dishwasher is protected by the best dishwasher warranty that meets the needs of your family and your budget. Be sure to shop around for a dishwasher with best warranty protections that will keep your most important appliances functioning at peak levels.
Here's an idea, at Cinch, we are a home warranty company that has a variety of plans and coverages that will give you peace of mind in knowing that for a reasonable monthly fee you are protected from having to make a large purchase of a new dishwasher if yours stops working. Let us help you by providing the best home warranty for dishwasher repair or replacement.
Related article:
Does a home warranty cover the dishwasher?
How to find the best warranty for a washer and dryer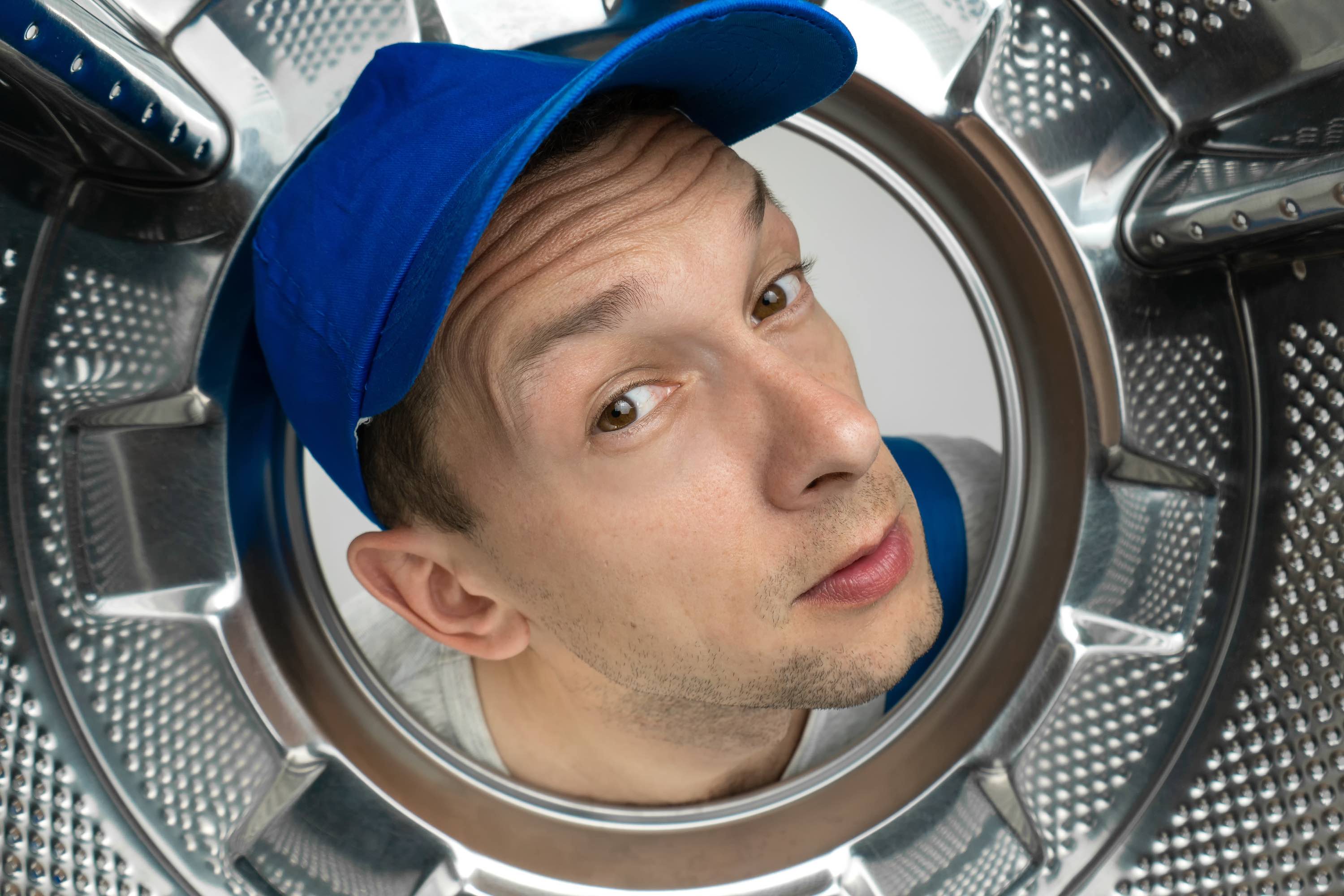 If your refrigerator breaks, you can go out to eat, if your dishwasher needs service, you can hand wash your dishes, however, for most of us, the washer and dryer are two of the most vital appliances to have out of order in your home. Unless you are well versed and equipped in wash boards and clotheslines, your family is probably not ready to lose the use of your washer and dryer. Since these are also very expensive things to replace in a home, having the best warranty for washer and dryer is imperative in keeping your home a happy place.
With the best washer and dryer warranty, your purchase can be covered in the event of failure, but also, you can have access to regular service to keep each one working at its best. Here at Cinch Home Services, we have a variety of monthly plans so that with a small fee you can rest assured that you have the best washer warranty on your side. Contact us today so we can help you pick the best dryer warranty to keep your wallet, protected.
Related article:
Does a home warranty cover your washer and dryer?
How to find the best microwave warranty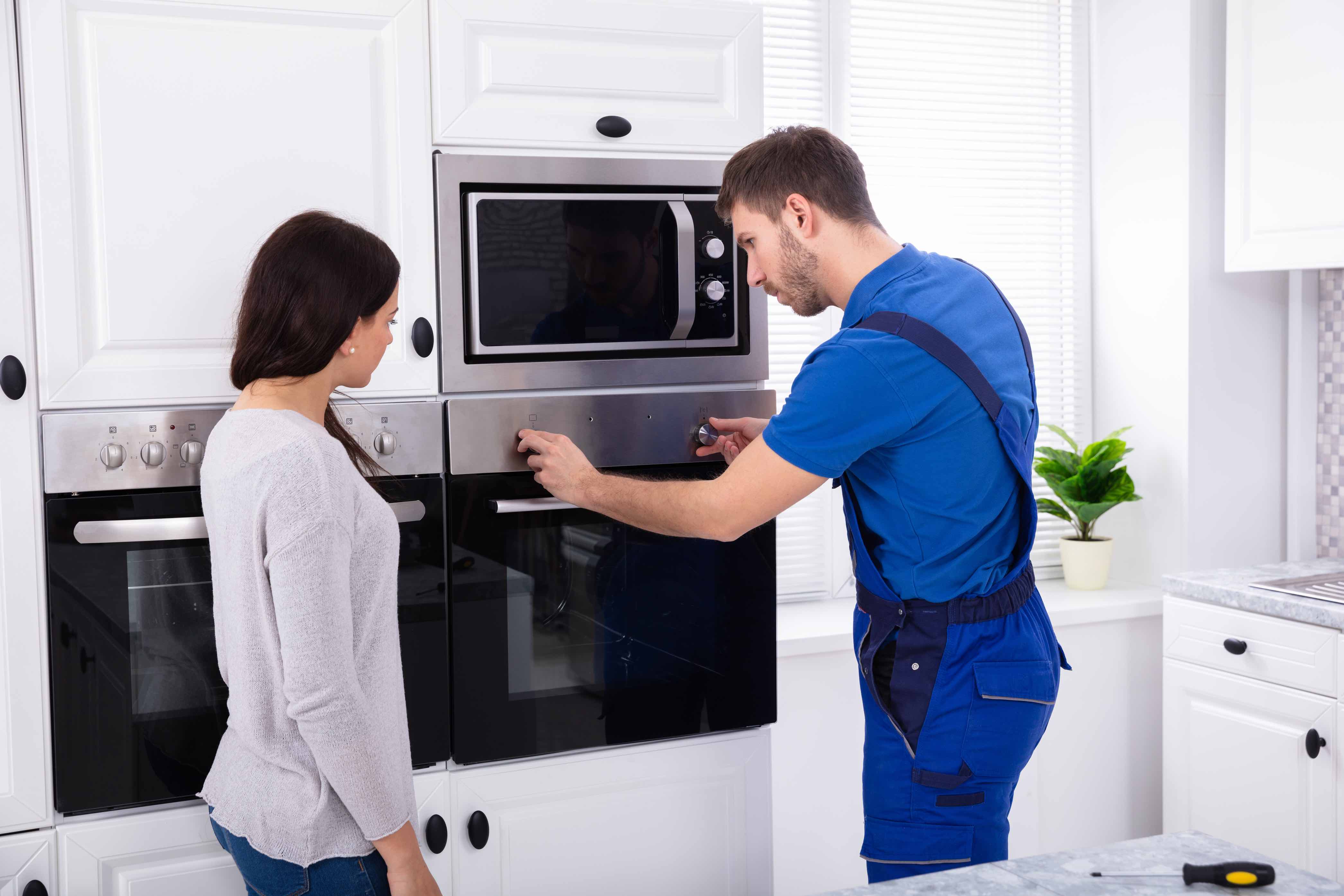 Major home appliances such as washers, dryers, and AC units typically receive the most attention from homeowners when it comes to looking into home warranty options. However, those items are just the tip of the iceberg when it comes to things that you should look into protecting. If you are like me and frequently on the go, having a microwave that is out of order can put a major wrench into your day.
Thankfully most home warranty companies offer add-ons or upgraded plans that can cover all sorts of appliances in your house including your microwave. At Cinch Home Services, we have a variety of plans and partnerships with trusted repairmen in your area to keep your microwave running at peak condition. This is the best microwave warranty option you need. Do yourself and your household a favor by checking your factory warranty and then calling us to see how we can help you have peace of mind that your microwave and the rest of your appliances will work when you need them. Whether you need the best oven warranty, or help with other appliances, Cinch can help with a home warranty solution.
Related articles:
Does a home warranty cover your microwave?
A guide to troubleshooting your Samsung microwave
How to clean and maintain your microwave
How to find the best oven warranty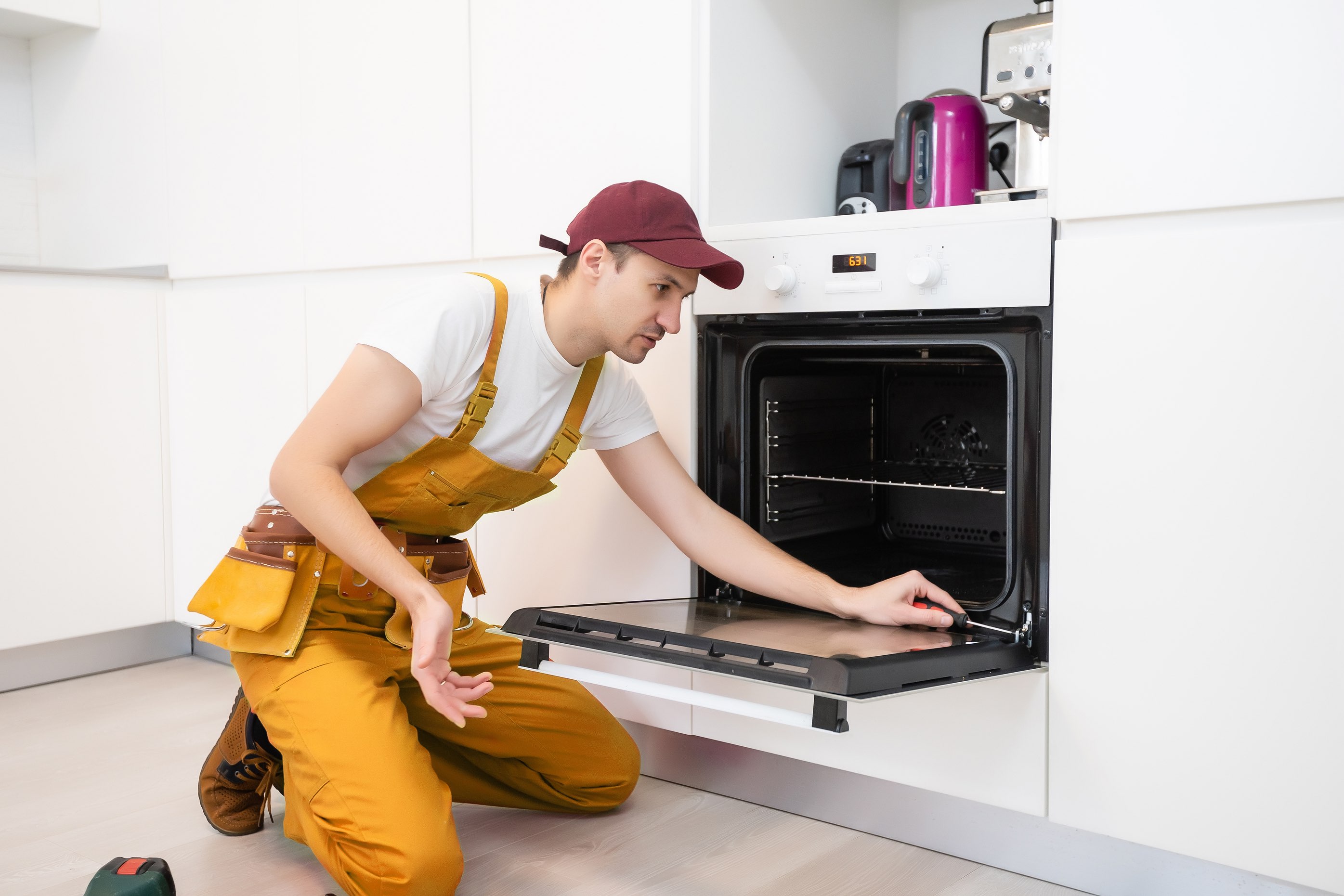 If your home is like mine, your oven is a feature that is built into the structure of your kitchen. From cleaning to repairing or replacing, the oven can be one of the most onerous (not to mention, expensive!) appliances if you run into a situation where yours isn't working the way you need it to work. Making sure that you have a working oven is an essential part of keeping you and your family well fed every day.
Thankfully, there are home warranty options that go beyond just the typical factory warranty that can help keep your oven in working order so you can keep quality food on the table. Here at Cinch Home Services, we have a variety of monthly options that can protect you and your wallet from costly repairs and replacements. From service to repairs, we have the right plan for your family that will give you the protection you need to give you peace of mind that your home will be in working order with the best oven warranty on the market.
How to find best home warranties for HVAC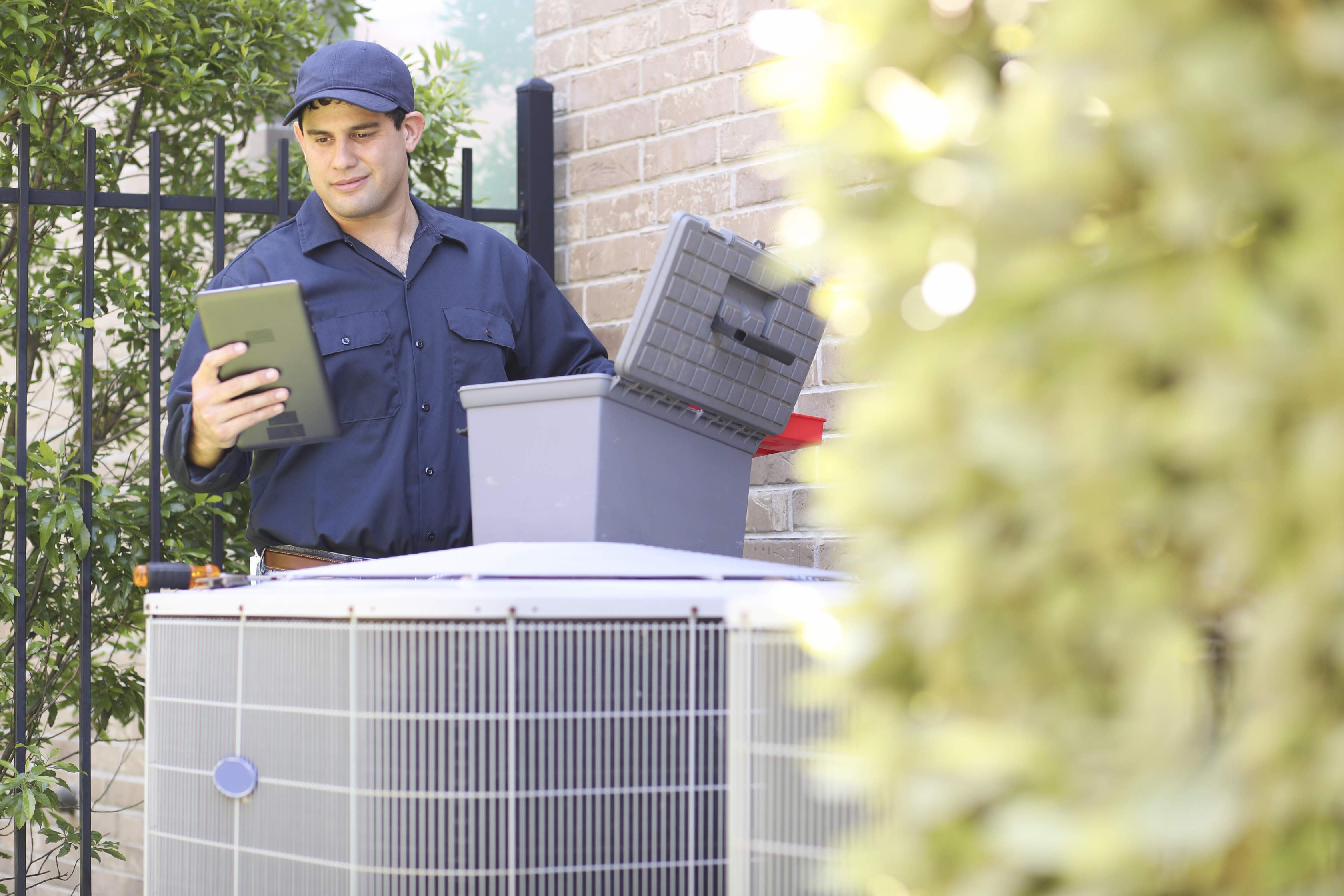 Whether it is the depths of winter or the dog days of summer, one of the most important modern appliances in a home is your HVAC system. Temperature control is not only important for your own comfort, but depending on your features, it can also be critical in keeping your flooring, furniture and appliances in their best condition and working properly. Since HVAC systems are often very expensive to repair or replace, it is critical that you have one of the best home warranties for HVAC.
We've got some advice. When shopping for the best home warranty for HVAC, make sure that you have a trusted provider that meets your needs. At Cinch Home Services, we offer plans at affordable monthly rates that can give you the peace of mind that you have reputable service professionals ready to assist you if your HVAC system is acting up. This is the best home warranty for HVAC replacement on the market at a price that won't break the bank.
Related articles:
Is my HVAC covered by my home warranty?
Does my home warranty cover ductwork?
How to find the best home warranty for a water heater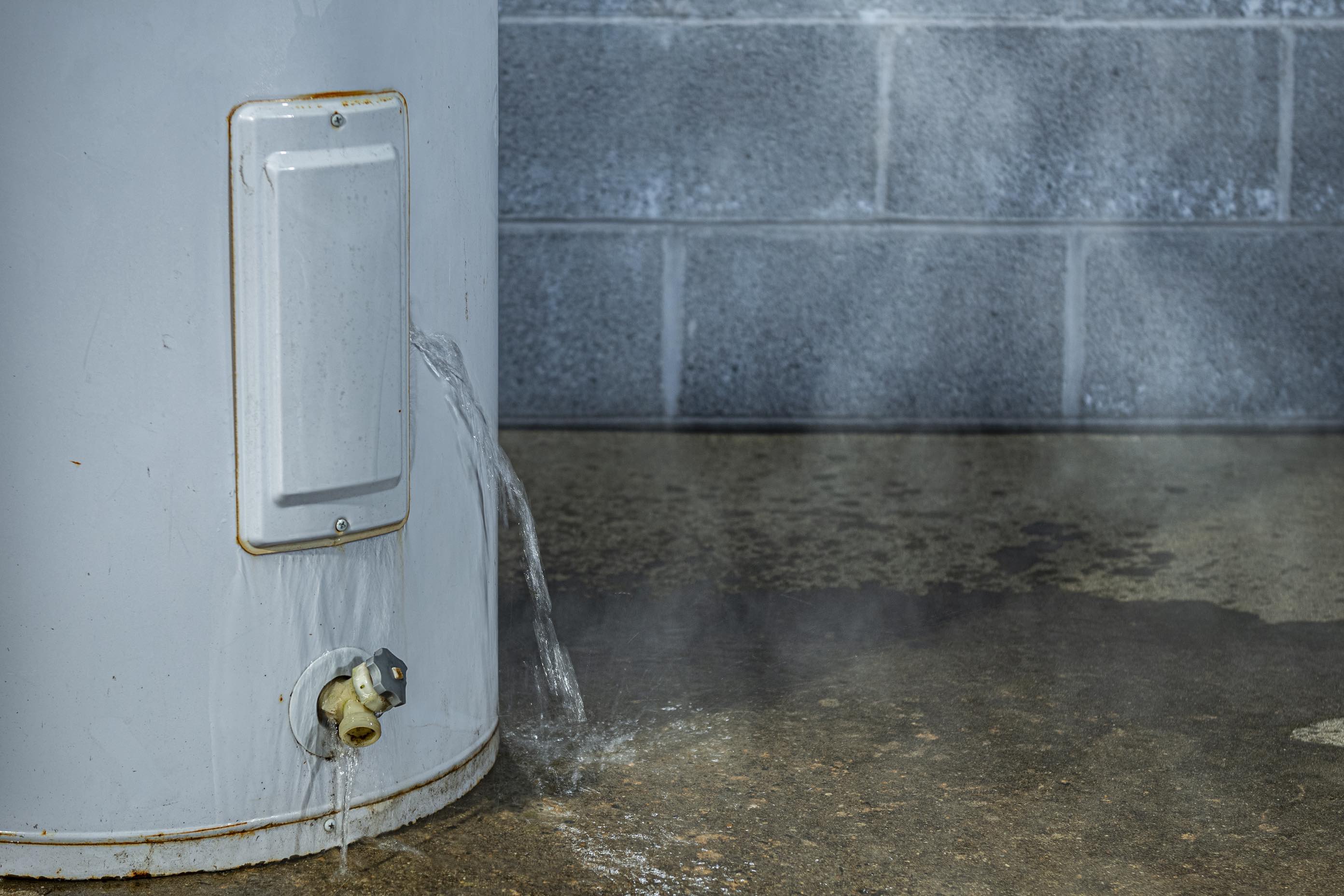 Since water heaters are both expensive and tricky to repair, having the best home warranty for water heater is essential in avoiding expensive repairs and replacement costs. When shopping for a water heater, you'll quickly realize that there's no shortage of options for you to choose from. For instance, there's a huge difference between searching for the best tankless water heater warranty or finding warranty protection for a traditional water heater that's larger in size.
It is important to examine your needs before making your purchase. Unlike other home appliances that can offer a 1-2 year extended warranty, water heaters typically provide much longer coverage options. From the best 40 gallon gas water heater 12 year warranty options to one that's even larger, you have to understand all of the possibilities before signing anything.
So before committing to your search for the best 50 gallon gas water heater 12 year warranty, make sure that your home is large enough to demand one of this size. If you are unsatisfied with the warranty options you find, or find that you need more, Cinch Home Services has monthly plans to give your water heater the protection that it needs so that your budget stays safe.
Related articles:
Does a home warranty cover water heaters?
How to find the best home warranty for an A/C unit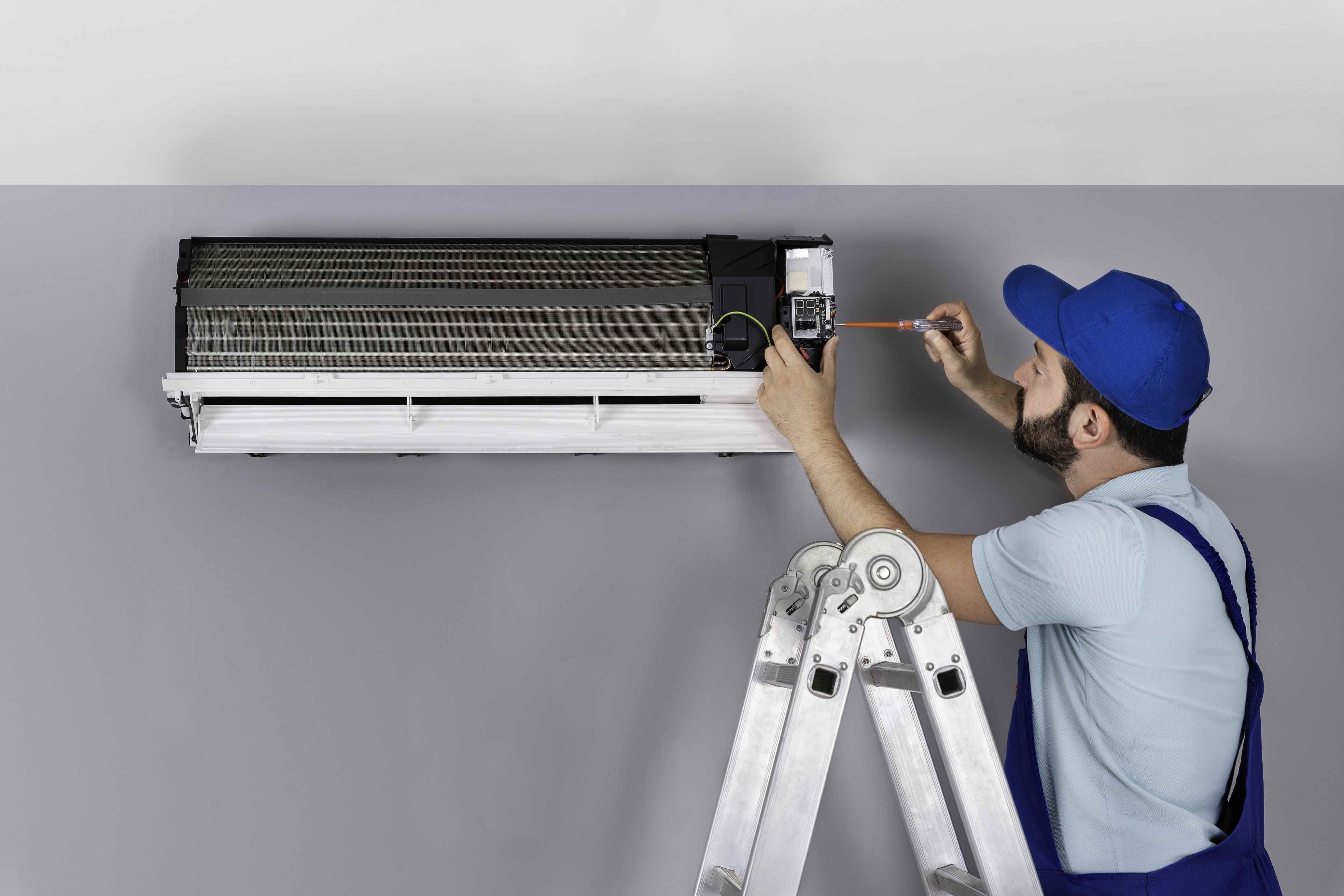 Although prices can vary by location and climate, even in a single-family home, the cost of replacing an A/C unit can be anywhere from $5,000 to as much as $15,000. For most of us, that is a bill that can put a hefty dent in your family budget and plans for the year. The life expectancies of AC units can be extended by regular service and maintenance.
When you are looking for the best A/C warranty plan, make sure to ask about options and the cost of maintenance services in addition to repair and replacement protection to avoid the inconvenience and expense of an A/C unit that isn't keeping your home cool. At Cinch Home Services, we're here to help with a variety of monthly plans and service options that will keep you cool at a rate that fits within your budget while providing the coverage that your A/C unit needs so that you can sleep soundly.
Related articles:
Do home warranties cover A/C systems?
Is Freon covered under a home warranty?
How to find best home warranty for your plumbing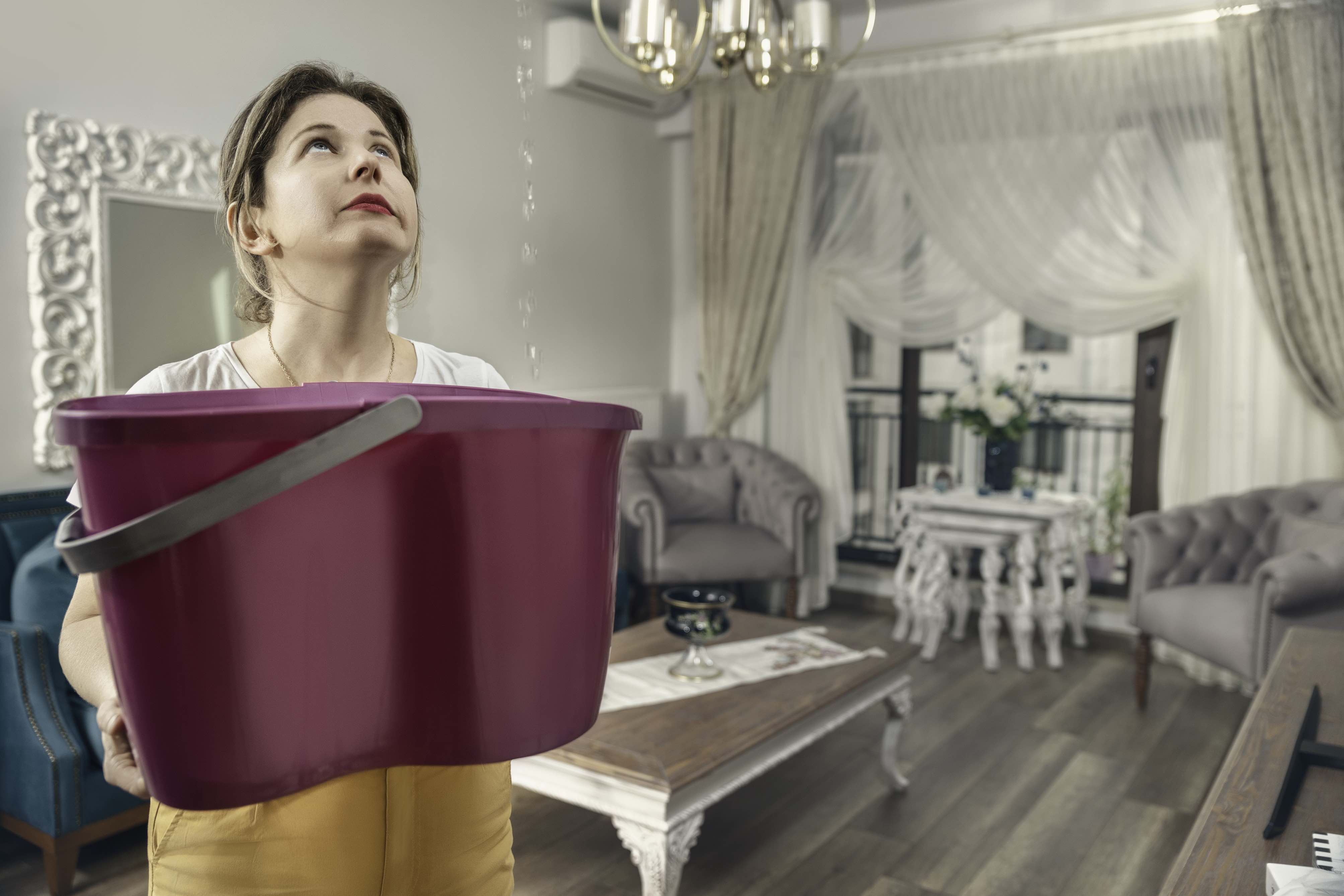 Whether it is inside the walls of your home or your external lines, there are many ways that your home can experience plumbing issues. From appliance issues to plumbing and septic issues, it is important for you to know what coverage your home has and how you can fill in the gaps so that you don't run into expensive and time-consuming repairs that can set your family budget back significantly.
Make sure that when you are shopping for the best home warranty for plumbing, you confer with experts that can help you rest assured that you are covered properly. Cinch Home Services has the knowledge, expertise, and plumbers in your area so that you can have peace of mind when you sign up for a plan. With reasonable monthly rates and clear coverage options, they have a wide range of warranty options that will make sure all your plumbing needs are taken care of and your pipes are covered.
Related articles:
Does a home warranty cover plumbing?
Does a home warranty cover water damage?
How to find the best home warranty for your electrical system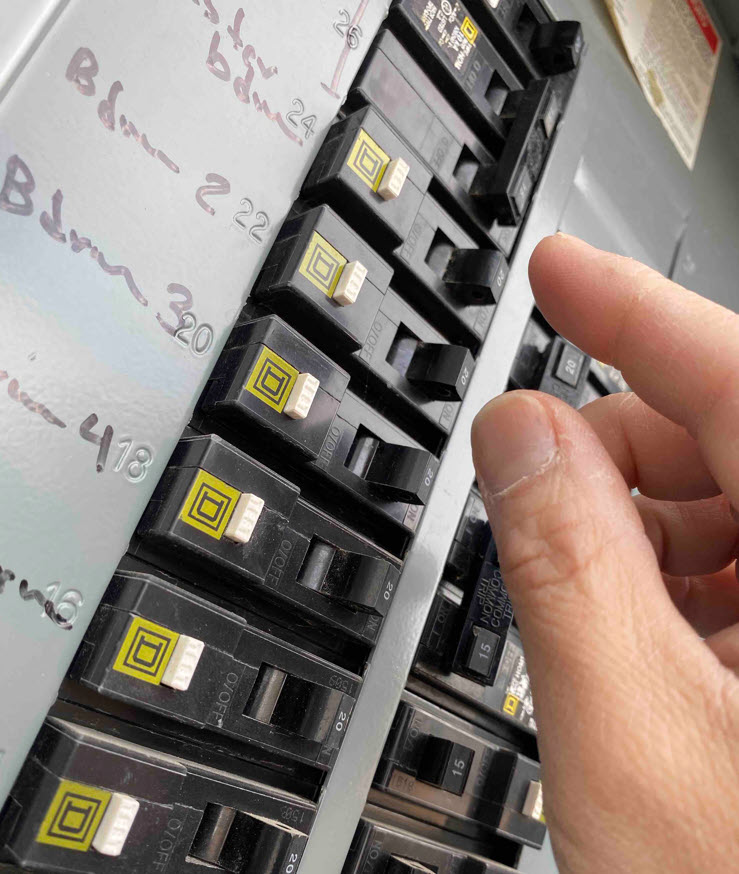 Even if you are handy and good with household maintenance, when it comes to electrical systems and wiring, trying to do it yourself can be not only tricky, but also dangerous. A misstep in an electrical fix can be quite a shock to not only your body, but also your budget. Since electrical systems are key to home function, it is important to have professionals protecting your home to avoid costly repairs and replacements.
Make sure that you have a home warranty plan that not only covers appliances, but root causes like faulty wiring that can cause ongoing issues in your home. In fact, finding the best warranty for electrical systems is essential. Cinch Home Services offers monthly plans to make sure that you have the protection you need. You and your family can rest easy with a Cinch warranty on your side.
Related articles:
Does a home warranty cover electrical issues?
Important electrical safety tips