A fresh approach to home protection
We're more than a home warranty company.
Enter zip code or call (855) 579-0163
Enter email or call (855) 579-0163
What is a home warranty?
From dishwashers, refrigerators, washers and dryers to plumbing and HVAC, a home warranty is a contract that covers repair or replacement services for the major appliances and systems within your home.
Home warranty plans are also known as home protection plans, which offer you home protection from costly surprises with affordable monthly payments.
What makes Cinch more than a home warranty company?
We offer affordable home protection plans with award-winning service that help control the costs of appliance and system breakdowns. All with extras you won't find anywhere else and backed by our 180-day workmanship guarantee.
How our home warranty plans work
Request. Repair. Relax.
Step 1
Request service if something breaks down.
Step 2
We send a verified service provider to fix it.
Step 3
Life is good again.
Our favorite customer reviews
Very satisfied
"I accidentally dropped a penny down our garbage disposer and it got stuck there. The tech got it out and the disposer was fine. I'm very satisfied with Cinch's service. Last fall, we had maintenance done on our furnace. It's a bit of a distance for the people working on it to come up for us. But they come and they're very polite."
David
Ohio
Gives us peace of mind
"Cinch has been very good. They come out right away. Generally, they schedule a service when it's convenient for us, and the technicians we've had have been very nice. Having the home warranty program gives us peace of mind. We got it when we bought a new refrigerator. And in the first year, the compressor went out."
Julie
Michigan
Very professional
"Cinch Home Services has been pretty prompt in their response. To have a response within 72 hours is pretty amazing. The latest time that I submitted a claim, the techs weren't able to take care of the issue on the first visit. They had to wait for a part but they've taken care of it satisfactorily. They covered their feet, they were very professional and seemed to be knowledgeable."
Calvin
Maryland
Very good service
"My washing machine broke down and Cinch ordered the repair to be set up. A part kept being on backorder so they sent me a new washing machine. It was a great experience. They were very good about everything. I also had a claim for the refrigerator and it ended up being a lot more expensive and extensive repair than we originally thought it was going to be. So, that again, was a very good service. I'm very happy."
Cheryl
Connecticut
Informational, excellent and knowledgeable
"When I call Cinch, they've been all informational, excellent and knowledgeable. The gentlemen that came out for our washing machine, Chris, was very knowledgeable. So far, they're on time, very easy to contact, schedule and very knowledgeable on what they do. I'm very happy with my experience with Cinch."
Frank
Florida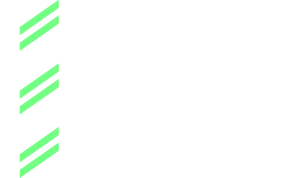 Ready to get started?
Discover the difference of home warranties, made easy. Start protecting your home and appliances today. We're more than a home warranty company.
Get a home warranty quote